Can you cut it...
Yes we can
When we need to 3d mill objects – we use the best software in town – Fusion 360.
With Fusion it makes it very easy to create and cut exact shapes you're after. See how we do it below: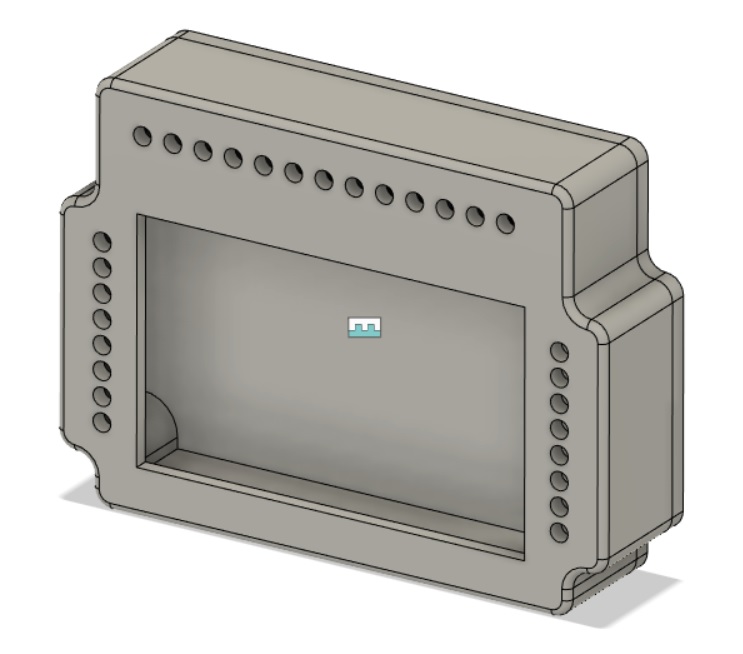 3d shape design
We can help you create complex shapes and assist in making them a 3d reality. We use Fusion360 to model and toolpath 3d shapes.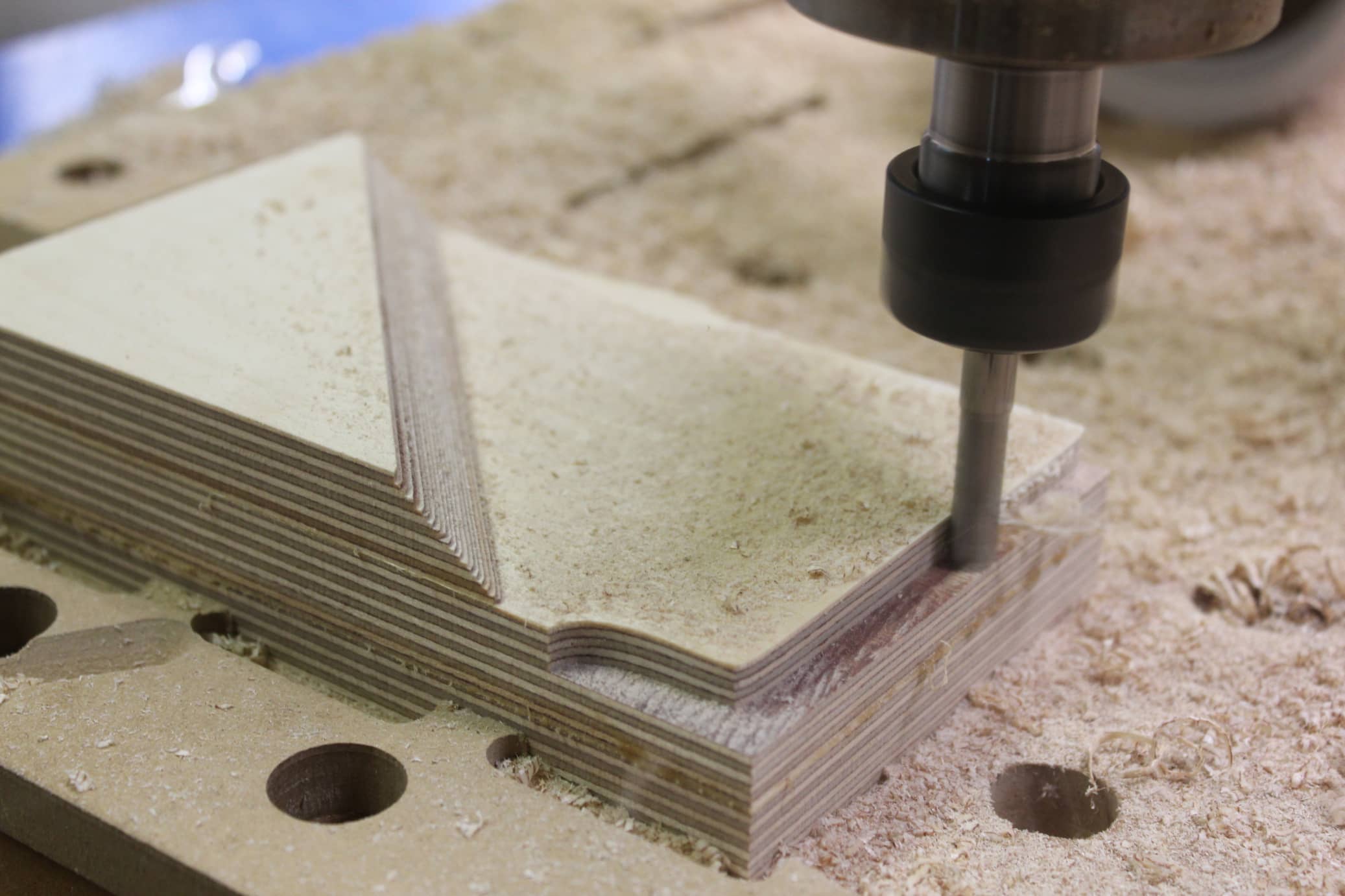 3d roughing
This is the process where by we mill out the bulk of the material we dont need fast. Subtractive manufacturing at its best!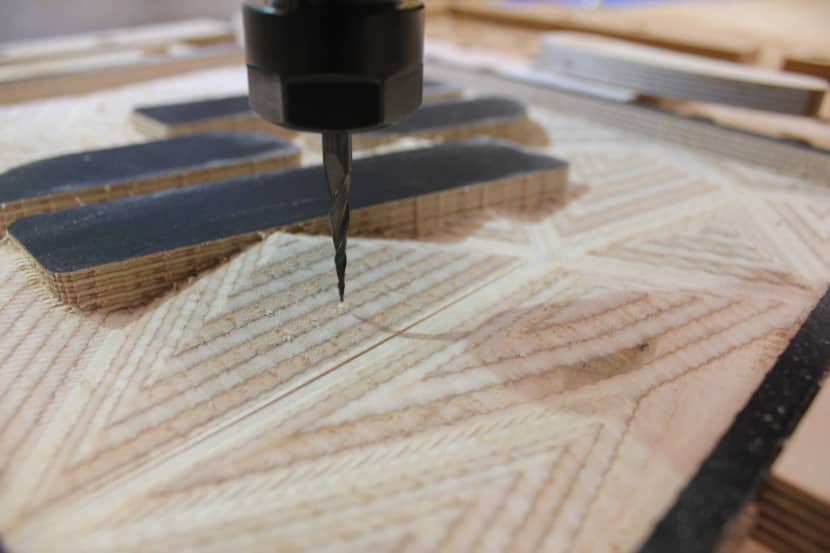 Fine finishing
Once the rough cut is finished we use special round ended cnc bits to mill our a fine smooth finish for the 3d effect to really pop to life.

See how the roughing process works
Here we used a 8mm down cut bit. We had to run mulitple height passes to create a .5mm step down. This would allow for our 1mm ball nose bit to clean it up in the finishing pass!
Achieve precise and exacting shapes with the pwer of our CNC router. These handles were milled in two halves from the same piece of stock. Its called double sided milling. Looks pretty cool don't you think?
If we can CAD a shape, we should be able to cut the shape too. This piece would have been very difficult to cut any other way other than on a CNC router. It angles away at a precise degree and is pitched multiple sides to match a secondary female sliding join.
This shell shape is actually a 2d flat stock piece of MDF but through smart toolpath design the effect created makes the object have a 3d feel. In reality the shell is only 18mm thick and the contours simply slope from deep to shallow cut depths. 
Need to make a decorative wooden thread? Or even metal thread. Yea we've done that too…