The Paws Room is a designer dog brand that creates beautiful yet functional pet products.
See their range at thepawsroom.com.au
At Playdrive CNC, we are proud to work with companies that share our commitment to creating high-quality products. That's why we were excited to partner with The Paws Room to manufacture their new line of designer dog crates called Teddy, Coco & Jack.
The Paws Room approached us with the challenge of creating a line of crates that were both functional and stylish. We knew that our expertise in CNC (computer numerical control) routing would be the perfect fit for the project.
CNC routing is a manufacturing process that involves using a machine to cut, shape, and drill materials with high precision. It's a great way to produce precise and consistent products, which is exactly what The Paws Room needed for their Teddy crates.
We used birch ply to create the Teddy crates. Birch ply is a type of wood that is known for its strength and durability, and it's also a sustainable choice as it is made from thin layers of wood that are glued together, which allows manufacturers to use less wood overall.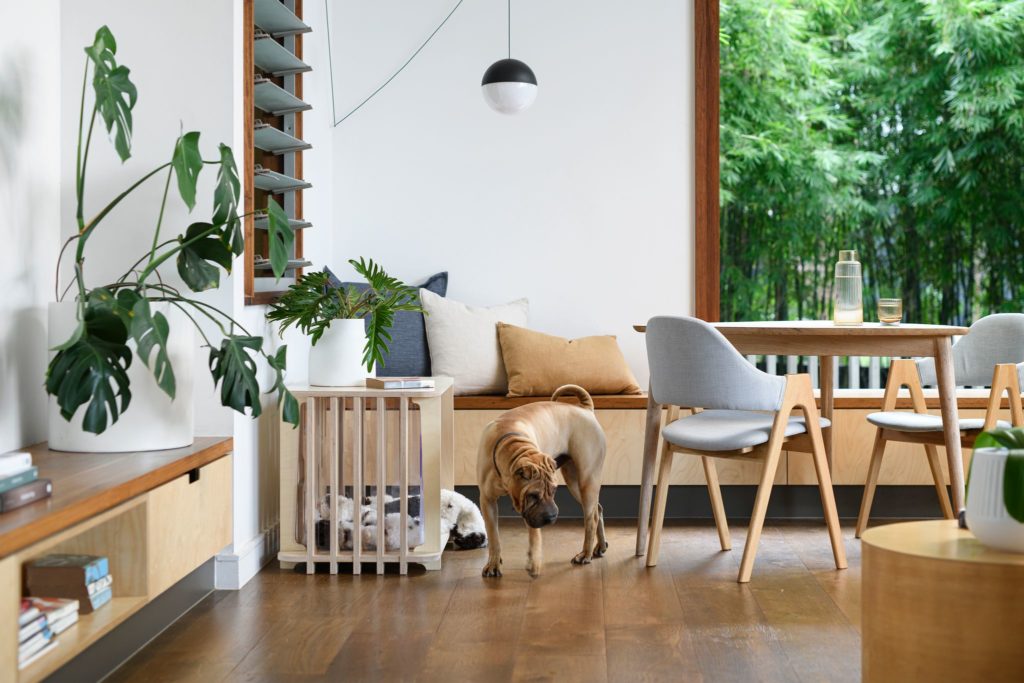 Using a CNC router, we were able to cut the birch ply into the desired shape and drill holes in the exact locations needed for the crate's design. The finished crates were then sanded and finished with a non-toxic finish to ensure that they are safe for pets and their owners.
The end result is a beautiful and functional line of designer dog crates that The Paws Room is thrilled with. We were happy to be able to use our skills and expertise to help bring their vision to life, and we look forward to working with them on future projects.
If you're in need of custom-manufactured products, don't hesitate to reach out to the team at Playdrive CNC. We have the skills and experience to bring your vision to life, and we are committed to producing top-quality products that you and your customers will love.